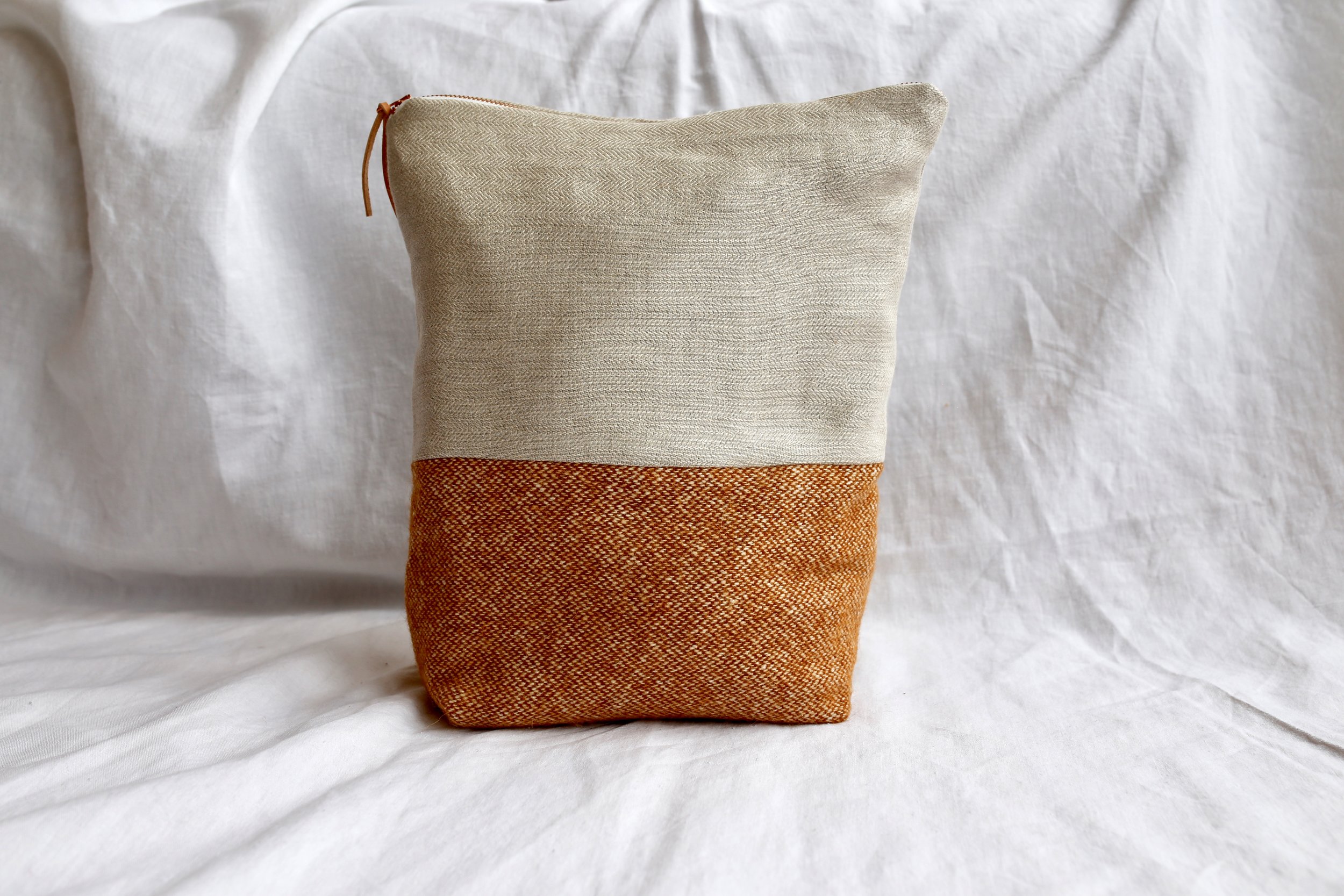 Caramel Sands - Large
Caramel Sands - a colorway that reminds us of long stretches of sand dunes and the incredible distances of the desert.
Project bag details:
Large size: Appr. 30 cm x 33 cm x 11 cm / 11.8" x 13.0" x 4.3" (width x height x depth)
Contrast fabric: 100% wool
Carabiner & interior pocket(s): 2
Colorway: Caramel Sands
You can find all the details about the ingredients of our project bags and our suppliers here.
If you're vegan or prefer to not use animal products, add a note during the checkout process and we'd be happy to remove the leather zipper pull for you.
sold out
Not really what you're looking for? How about one of these?