Exhale - Fleece & Harmony [Aran Weight Yarn]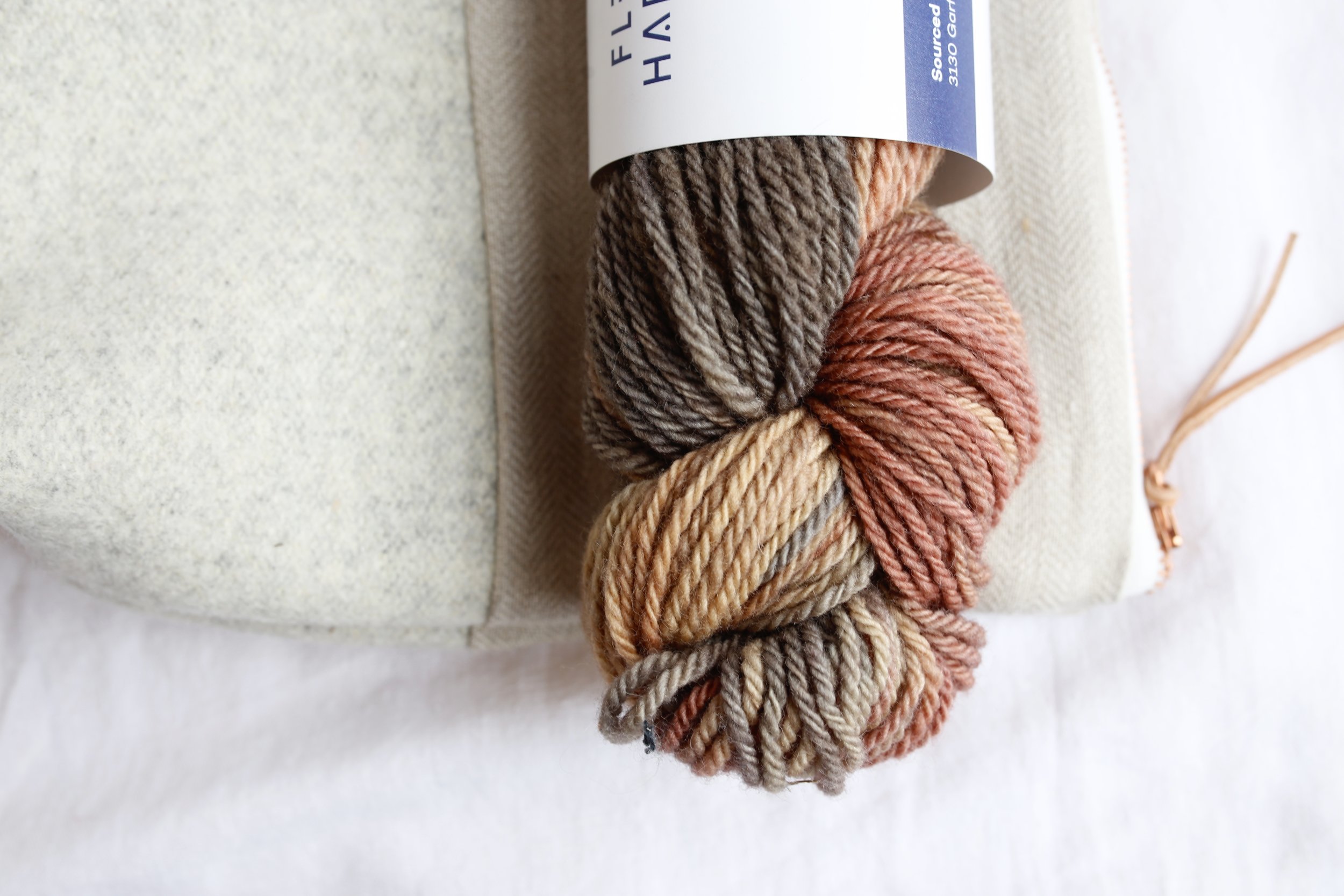 Exhale - Fleece & Harmony [Aran Weight Yarn]
Last year, we teamed up with the amazing Canadian yarn company Fleece & Harmony to put together a hat kit - and lo and behold, I just found a few more skeins of their amazing Aran Weight yarn from that collab in our inventory!
Please note that this is not a kit, i.e. the project bag pictured is purely for decorational purposes. The product listing is for one skein of Fleece & Harmony's Aran Weight yarn.
Fleece & Harmony is a farm, mill & dye studio on Prince Edward Island. Their yarn is made from natural, untreated wool sourced primarily on PEI from happy animals - and the rest of the process happens on site as well! You should most definitely check out the interview with them on the blog as their story is absolutely fascinating.
Yarn details:
Fleece & Harmony SIGNATURE Aran: 100g / 150 yards (137 meters)

100% untreated wool (60% lambs wool, 40% sheep wool)

Semi-worsted spun

3-ply

Colorway: Exhale
sold out