Nevertheless, She Persisted - Medium (Pre-Order)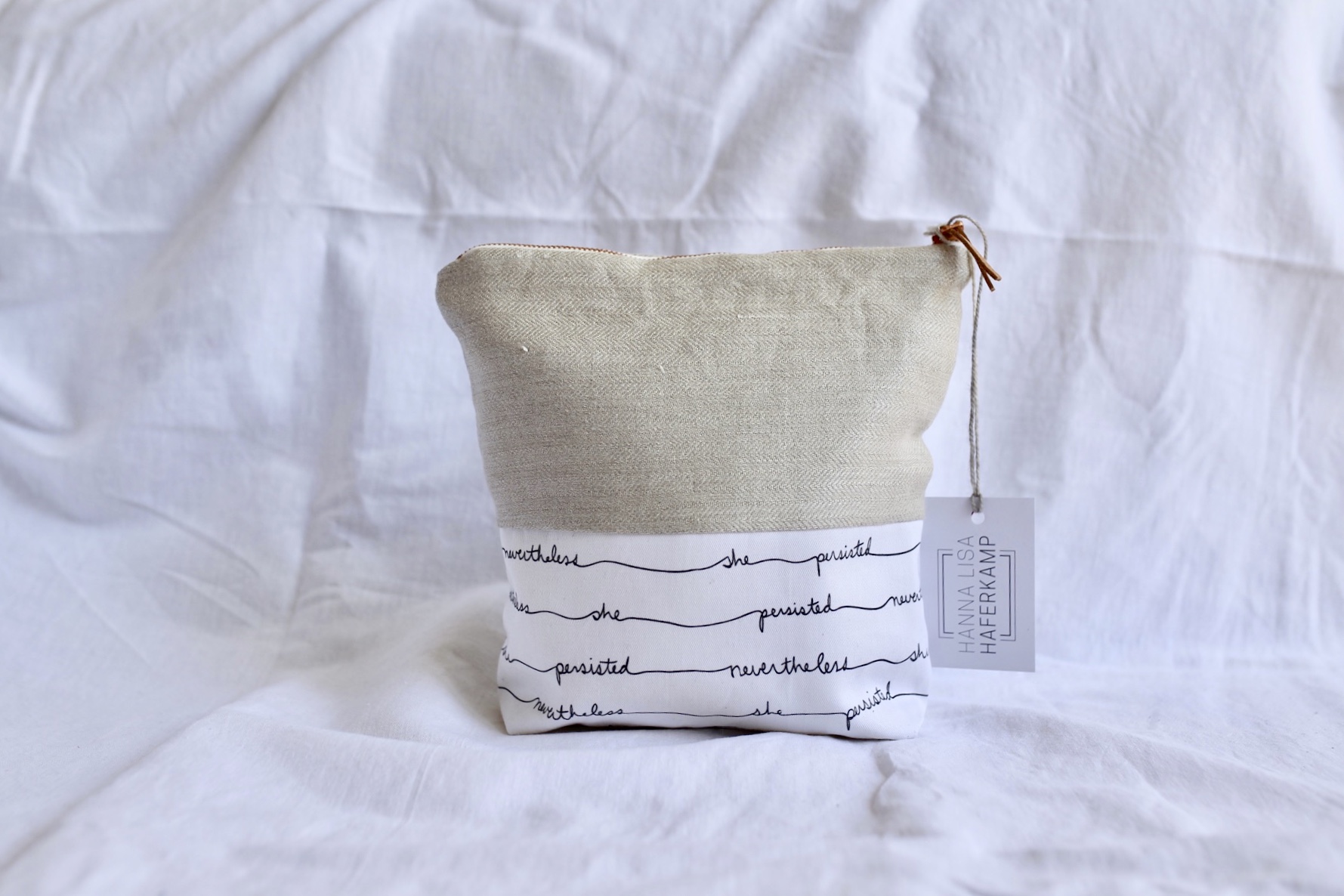 Nevertheless, She Persisted - Medium (Pre-Order)
Nevertheless, She Persisted - our limited print edition for summer - is a tribute to the still-not-maybe-never-ending fight for equality.
We're donating 15% of all proceeds of these bags to two organizations helping to save lives:
Half of the donation goes to Trans Lifeline, "a grassroots hotline and microgrants organization offering direct emotional and financial support to trans people in crisis - for the trans community, by the trans community."

The other half of the donation goes to HeForShe, the UN Women initiative for gender equality.
All the bags are available for preorder now and will ship in approximately 4 - 6 weeks.
Pre-order details:
All our printed project bags are pre-orders. What does that mean?

The sky is the limit! There's no maximum number of bags available as they're all printed and made to order.

We're going to order the fabrics from our printer Spoonflower after the pre-order period is over so that we minimize fabric waste as we can order the exact amount needed to fulfill all orders.

Fabric printing and sewing takes between 4 to 6 weeks after pre-orders have closed so that you can expect us to ship out your pre-order approx. 6 weeks after the pre-order deadline.

Please note that all products ordered with a pre-order bag will be shipped with the pre-order. Should you want to receive a bag before, please purchase it separately.
Project bag details:
Medium size: Appr. 25 cm x 24 cm x 9 cm / 9.8" x 9.4" x 3.5" (width x height x depth)

Contrast fabric: 100% cotton twill, design by Laura Birek

Carabiner & interior pocket(s): 2
You can find all the details about the ingredients of our project bags and our suppliers here.
If you're vegan or prefer to not use animal products, add a note during the checkout process and we'd be happy to remove the leather zipper pull for you.
sold out